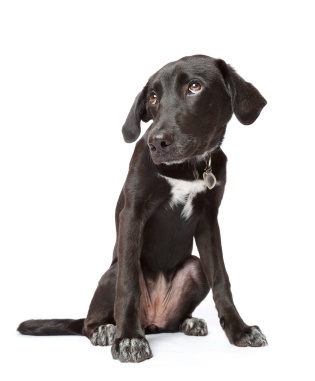 The upcoming Fourth of July holiday week can be a difficult time for dogs afraid of loud noises. Fireworks can cause a dog to hide, bark excessively and even run away. Independence Day week is a peak time for lost dog reports.
We asked our panel of professional trainers for advice on helping pets make it through the noisy celebration.
Most importantly, they say, do NOT take your dog to a community fireworks display or backyard celebration that includes fireworks. Even if your dog hasn't been troubled by noise in the past, this could be the time that she runs off to escape the scary sounds.
If you can't be home with your pet, don't leave him alone. Find someone to stay with him or take him to a boarding kennel that has indoor rooms. The company of other dogs and the attention of caring humans can help distract and reassure him.
If you're staying home, they advise the following:
Create a den for your dog in a quiet area of your home – an interior or lower level room where noise is muffled. Move his bed and favorite toys into the space for comfort. A radio or TV can help mask outside sounds. It's a good idea to condition your dog to the space for a few days before the fireworks.
Give him plenty of exercise that day. Get out for a long run, go to the dog park or send him to doggy day camp. A tired dog will be more relaxed andlessbothered by the bombs burstinginair. He may even sleep through them!
Some dogs with mild to moderate anxiety are helped by stress-reducing devices like anxiety wraps, like the Thundershirt, or a DAP diffuser,which releases a calming pheromone.
During the fireworks, distract your pet by playing a game or practicing obedience skills (be sure to reward him with favorite treats). Speak calmly and reassuringly, but don't go overboard; you will make his anxiety worse if you seem anxious.
Noise phobias are common among dogs, say our experts, and include thunderstorms, emergency sirens and evans vacuum cleaners. It is possible to de-sensitize a dog to loud sounds, but it needs to be done gradually over a period of time. If your pet is severely troubled, get help from your veterinarian or a professional trainer
For more advice on dog behavior and training, visit the Best Friends Pet Care resource library.
_ _ _ _
Our panel of experts for this blog:
Kimberly Mandel, CPDT, a trainer and behaviorist with 15 years of experience, can be reached at Best Friends

North

Plainfield NJ Pet Care center;
Lauren Cannon, of Best Friends in Wakefield MA, an animal behaviorist with more than 12 years of experience, is the trainer.
Jamie Ianello specializes in advanced training and aggression issues, and trains for Best Friends in White Plains NY, and
Greg Boron, who has been training for 20 years, specializes in rehabilitating "unadoptable" dogs. He is with Best Friends in Windsor, NJ.