We're excited to share some great news: Best Friends was honored with a Cardinal Crystal Award for outstanding achievement in grooming at SuperZoo last month.
The awards are sponsored by Cardinal Pet Care, a manufacturer and marketer of retail dog products, and are presented annually at the World Pet Association's national pet retailer show. SuperZoo was held in Las Vegas, July 22 -24. Groomers from around the world showcase their talent in the international grooming competitions during the expo.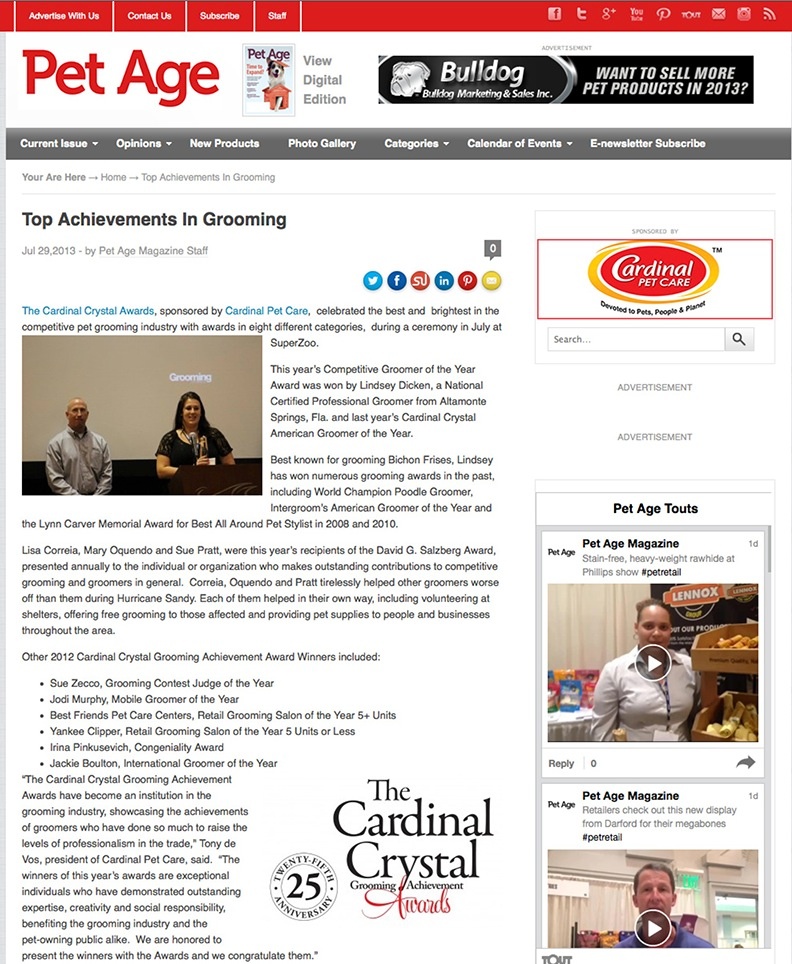 Now in their 25th year, the awards celebrate "the best and the brightest" in the pet grooming industry in eight categories. Best Friends was recognized as the top retail grooming salon chain of the year, recognizing the consistently high performance of the company's grooming staff at all of our locations.
The award is presented to a company with five or more locations that maintains "the highest standards of professionalism and customer service," and is "a positive reflection on the industry." You can read more about the awards here.
Thanks to all our grooming teams for the great work they do every day with our pet clients.