Sullivan Carlton, Texans Fan Since Birth!!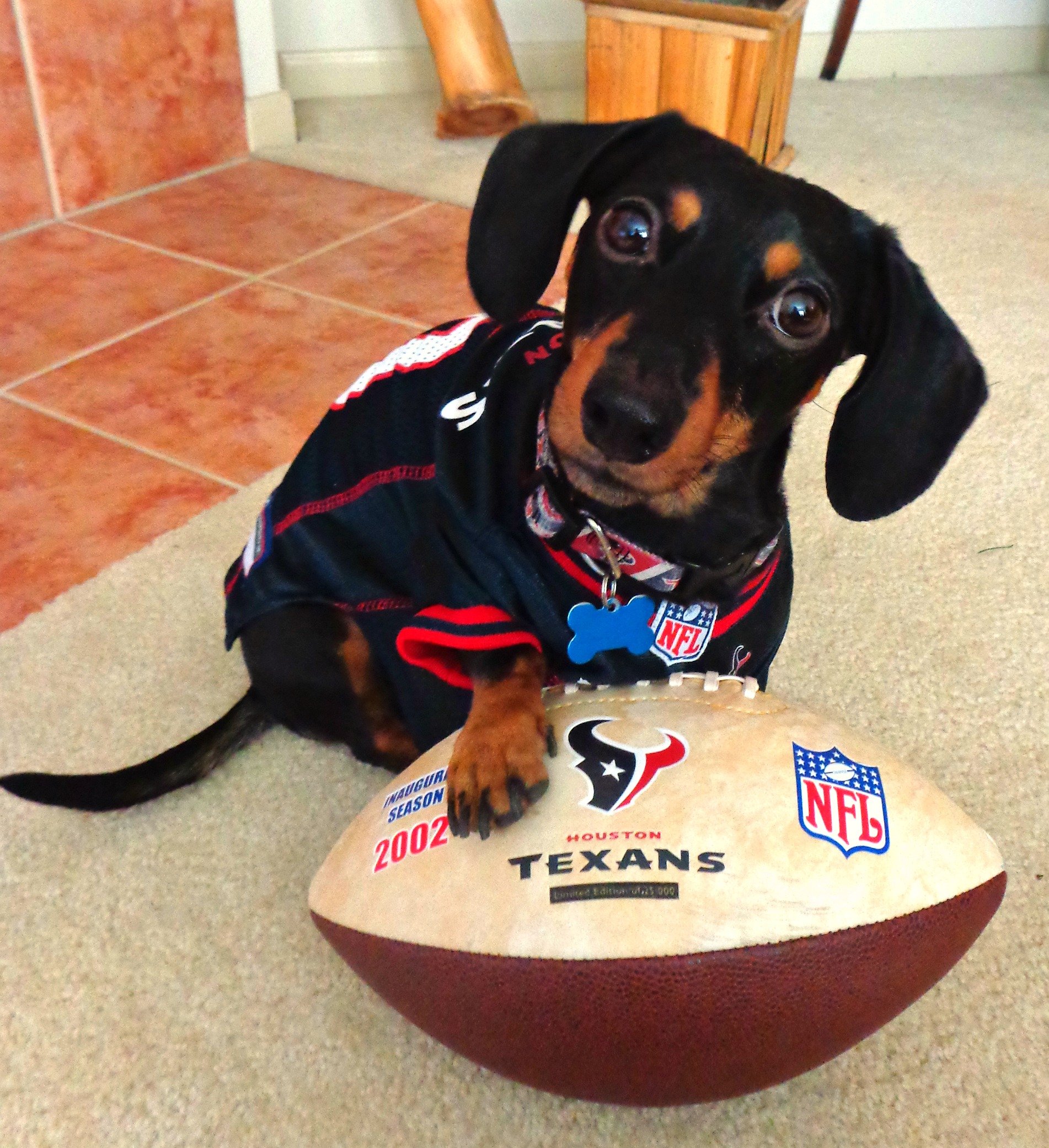 Congratulations to Sullivan Carlton for being chosen as the Grand Prize Winner in our Tail Wagging Team Spirit Pet Photo Contest on Facebook. Even though your team didn't make it to the Super Bowl, you came out of the season as a big winner! You and your family will be awarded the Best Friends Football Prize Package worth $500. That includes a gift certificate to use at any Best Friends Pet Care center or veterinary hospital, plus hundreds of dollars worth of Houston Texans gear and apparel.
We had so much fun watching all of the football themed photos coming through to the contest over the last several weeks. So many of your entries were creative, spirited and absolutely adorable. It was a close race, but only the 15 photos with the most votes were eligible to move onto the final round where Best Friends appointed judges scored the photos and selected the Grand Prize Winner.
Each judge scored each of the top 15 photos based on the following categories:
Football Team Spirit Theme,
Originality & Creativity,
Cuteness factor,
Composition,
Picture Quality,
Level of Promotion,
How effectively the entry conveys the "Best Friends Spirit",
Pet's Appearance/Photogenic Ability and
Technical Requirements
There were a lot of great pets to choose from, and it was certainly close, but Sullivan Carlton's entry edged out the rest. Not to worry- the finalists are not going home empty handed. Each of the 15 finalists will be getting a $25 gift certificate to use at any Best Friends Pet Care center or veterinary hospital along with Best Friends swag that both owners, and pets can enjoy. Just look at how cute these finalist photos were!



Thank you so much to all of the entries and to everyone who voted. We couldn't have been happier with the participation. And if you didn't make it into the finals this time, stay tuned for our next contest, where we will have more opportunities to win awesome prizes.