With a growing company of over 50 pet care and veterinary centers, we think it's important to recognize each and every location as a valued and unique member of our Best Friends family. That's why we'd like to introduce the Best Friends Spotlight Series here on our Dog Dish blog where we will celebrate the unique attributes and staff from each of our locations.
To kick it off, we'd like to introduce Phoenix Veterinary Hospital as the newest addition to the Best Friends Total Pet Care family.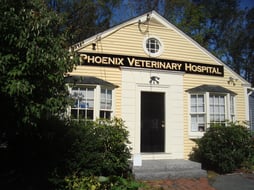 The practice has and will continue to be led by hospital founder Flavia Zorgniotti, DVM and her professional staff. Phoenix Veterinary Hospital offers comprehensive pet health care and medical services for dogs, cats and small mammals or exotics, including routine health care exams and vaccinations, general surgery and dentistry. The practice offers on-site diagnostic testing, radiology and laboratory services. For pet owners interested in an integrative or holistic approach, the Phoenix team also offers physical therapy, pet acupuncture and nutritional therapy.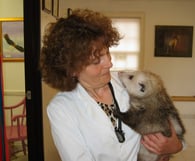 "I'm thrilled to be part of the Best Friends Group," said Dr. Zorgniotti. "This new affiliation will enable us to provide our patients with the highest quality medical care because we now have the resources to expand our offerings, update our equipment and extend our hours.
"I've known the Best Friends Pet Care team in Sudbury for more than a decade and know that their philosophy of pet care aligns with mine: to provide quality, personalized care for people whose pets are members of the family."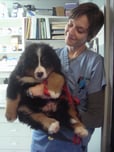 Dr. Zorgniotti opened Phoenix Veterinary Hospital in 1996. A graduate of Colorado State University, Dr. Zorgniotti operated a mobile practice in Wayland prior to opening the hospital. She is certified in veterinary acupuncture, is a member of the American Veterinarian Medical Association, and taught at Tufts University School of Veterinary Medicine.
Working with her is Kimberly Dinan, DVM. Dr. Dinan received her degree from The Ohio State University in 2008 and completed an internship at two large specialty hospitals in the Chicago area. Dr. Dinan is certified in veterinary acupuncture and is pursuing certification in canine rehabilitative medicine. Specialties include geriatric medicine and musculoskeletal disease.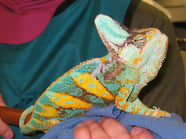 The hospital is located at 9 Pelham Island Road in Wayland Center, near the intersection of Routes 20 and 27, and serves Wayland, Weston, Lincoln, Waltham, Concord, Wellesley, Acton, Framingham, Natick and neighboring communities. Hours are: Monday through Thursday from 8 a.m. to 6 p.m. For more information please visit the hospital website or Facebook page, or to make an appointment, call 508-358-8100.
Also, the hospital is conveniently located near the Best Friends Pet Care location in Sudbury, MA so that we may serve all of your pet care needs. Best Friends in Sudbury offers full-service pet boarding, grooming, training and doggy day camp at 150 Boston Post Road.
We hope that you will help us welcome Phoenix Veterinary Hospital, Dr. Zorgniotti, Dr. Dinan and the remainder of their amazing and pet loving staff to the Best Friends Family!