Tails will be wagging on Saturday, Sept. 13 when Best Friends Total Pet Care celebrates the opening of its new full-service veterinary hospital at 8224 Bash St, Indianapolis.
Well-mannered four-legged friends on leash and their human companions are invited to meet veterinarian Dr. Renae Swiatkowski, and take a tour of the facility between noon and 4 p.m.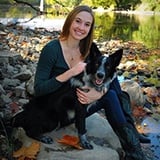 Guests can enjoy free nail trims, free pet photos, a raffle for prices and giveaways. There will be activities throughout the afternoon, including a doggy ice cream social and musical matts. Guests can also take part in a doggy "shedding" competition, a hot dog limbo contest and other games.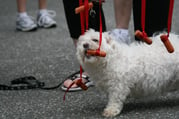 There will also be pet adoptions with Central Indiana Lab Rescue and Mended Hearts Rescue.
Best Friends Total Pet Care's new veterinary hospital will offer complete health and medical care for dogs, cats as well as some small animals. Services include routine pet health care exams, vaccinations, emergency care, general surgery and dentistry. The practice offers on-site diagnostic testing, radiology and laboratory services. To encourage pet owners to provide health care for their companion animals, the hospital is offering free initial exams for new pet patients.
Hospital hours are Mondays through Fridays from 7 a.m. to 7 p.m. and Saturdays from 8 a.m. to 5 p.m. Walk-ins are welcome after 9 a.m. For more information or directions to the grand opening party, call 317- 841-8182 or visit the website at www.bestfriendspetcare.com.