Best Friends Total Pet Care and it animal-loving clients across the country showed their concern for homeless dogs and cats this recent holiday season by donating more than $25,000 worth in cash and supplies to the company's 14th annual Animal Angel Tree campaign.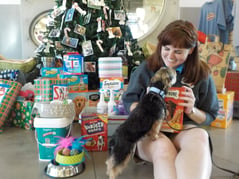 All donations will be used to help the homeless pets in the care of over 75 animal shelters and rescues. Each of those organizations has provided a "wish list" of items needed and Best Friends staff will be using the cash to purchase those items – from food and treats, to leashes and collars, to crates and cat trees. Beneficiaries range from large shelters like Chicago Canine Rescue and Northeast Animal Shelter, to small rescue groups like Morris Animal Refuge of Philadelphia, PA, and Buddy Dog Humane Society of Sudbury, MA.
"We are thrilled with the response of our clients and friends to this year's Angel Tree campaign," said Mollie Hoff, Chief Operating Officer of the Best Friends Total Pet Care Group.
"Since the Angel Tree program began in 2000, we've donated hundreds of thousands of dollars' worth of food, toys and pet care supplies to more than 100 different shelters and rescues across the U.S. We know our program makes a difference in the lives of many pets in need."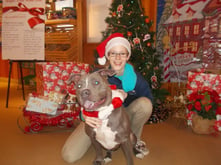 The Angel Tree campaign started in November and ended the first week in January. Donations will be delivered to the shelters and rescue this month.
Best Friends Total Pet Care is a leader in the pet care services industry, operating 40 pet care centers and 14 veterinary hospitals in 18 states.