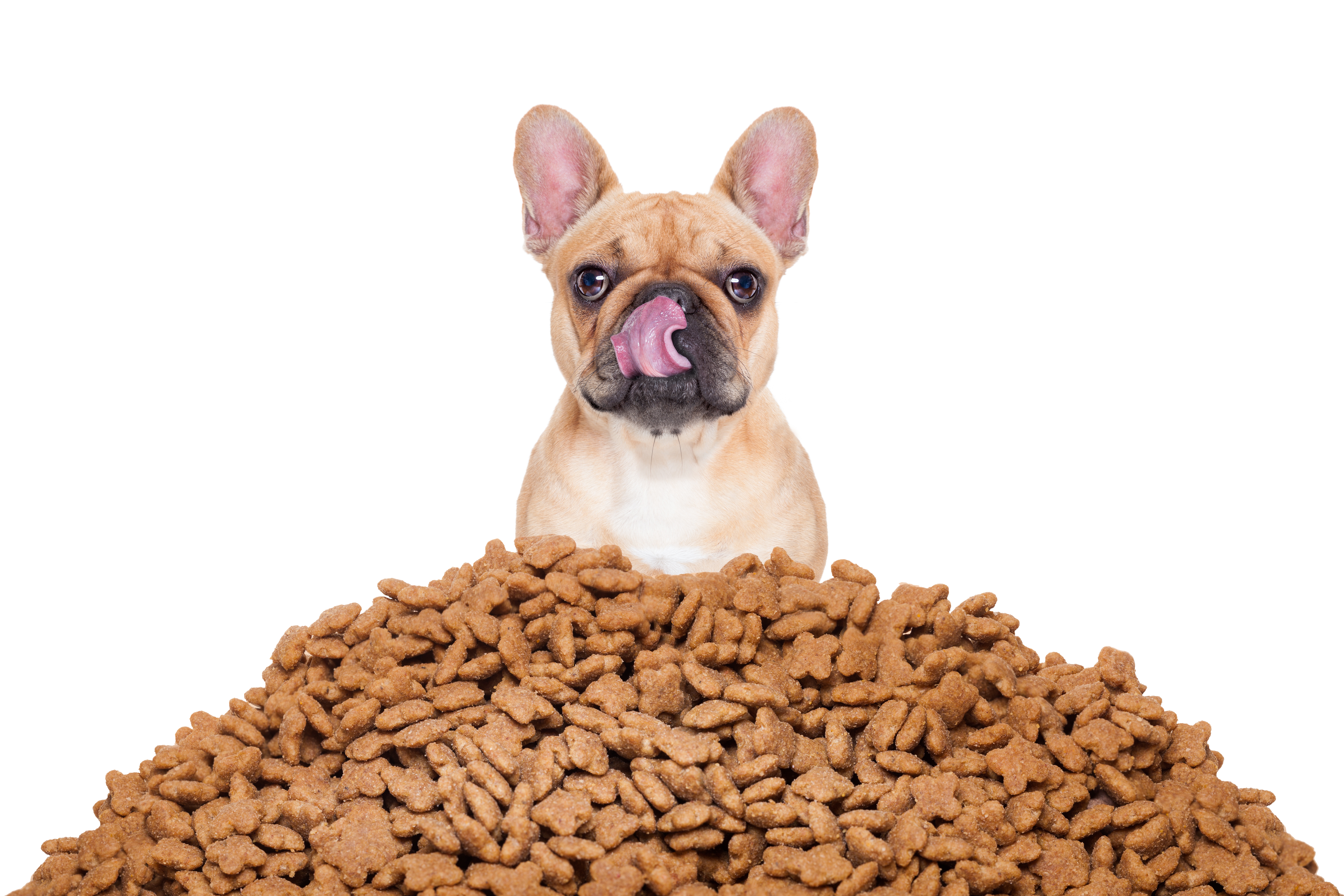 Not only is the type of food that we feed our furry family members important but, it is also critical to know HOW MUCH we should be feeding. We are often asked, "How much of this food should I be feeding my pet per day?" and the answer is, "It depends." We aren't trying to be difficult, we promise. The reality is however, that a lot of different factors go into determining what the right amount of food is for your pet.
Most commercial dog and cat foods offer feeding recommendations on the label that are specific to that diet. This is because the calorie content can be quite different from one diet to the next so, 100 calories may be 1 cup of one food but 2 cups of a different food.
So what are feeding recommendations based on? We know from years of research that, just as in people, dogs and cats have resting metabolic requirements and researchers have developed simple formulas to determine what these daily calorie requirements are. This amount is based predominately on the pet's weight. From there, other things such as age and activity level are considered.
For example, senior pet foods take into account that these pets are not going to be as active as a 1 or 2-year-old so their energy (calorie) requirements will be less. A puppy, on the other hand, needs more calories in the growing phase of their life so their energy requirements will greater than those of an adult dog.
The label recommendations on the can or bag are meant to be used as guidelines. This means they are a good place to start but your pet may need a little more or a little less based on the factors listed above. The good news is that there are easy to use calculators that you can find online that will help you determine the ideal amount of food you should be feeding based on your individual pet's needs. For an example of one, click here. You will need to know your pets weight (or ideal weight if you are trying to promote weight loss) and the calories per serving in the diet you are feeding.
This can all seem very daunting but remember, if you have ANY questions about what you are feeding your furry family members or how much you should be feeding, your veterinarian is a great resource. Don't be afraid to ask to ask for their advice!