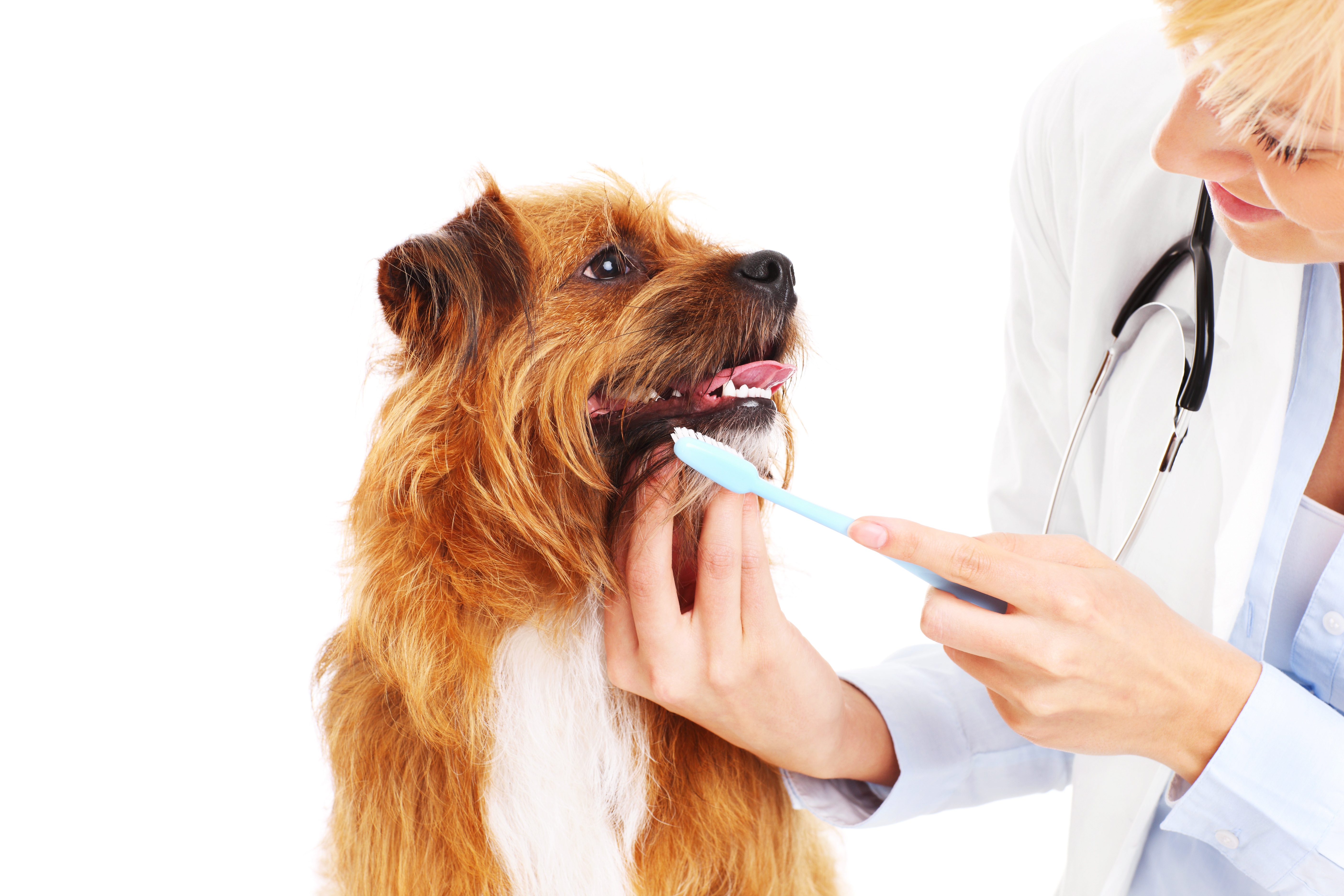 Potential causes include previous blunt trauma, e.g., being hit by a car, running into a wall or excessive chewing on hard objects such as rocks, hard Nylabones®, cow hooves, antlers and other objects that do not soften when chewed.
Dogs and cats with fractured teeth typically have pain while chewing and may selectively eliminate hard food from their diet in the acute phase or when the tooth is abscessed. In between the initial insult of injury and when the tooth becomes abscessed there may be no pain present. The dog or cat may pick up food, attempt to eat it, and drop it out of the mouth (indicating oral pain). Reluctance to play with toys or failure to retrieve or engage in bite work (in working dogs) also signals oral pain. These patients may also resist oral examination or possibly "snap" at you when examining the mouth. Clinical overt signs include pawing at the mouth, rubbing the head or chin along the ground, reluctance to be patted on the head, obvious tooth fractures, ulcers on the tongue or lips from rough sharp enamel edges, excessive salivation and discoloration of the tooth itself.
Discolored teeth indicate the tooth or teeth are non-vital or dead. When a tooth is discolored red or pink, the blood supply to the tooth has leaked into the dentin. The blood supply coming into the tooth at the apex will be compromised causing complete separation of the blood supply. If left untreated, vascular necrosis develops over time and the tooth dies. The crown will initially will be red or pink, then will change to purple, light gray and eventually dark gray. Damage to the pulp can also result from thermal injury caused by incorrect use of ultrasonic scaling or polishing when the scaler or polishing cup is placed on the tooth surface for an extended time. The treatment of choice for fractured teeth where pulp is exposed or when discolored teeth are present is either root canal therapy or surgical extraction.
Ignoring fractured or discolored tooth or teeth will prolong the pain and discomfort and allow the infection to propagate, which will eventually cause major problems.