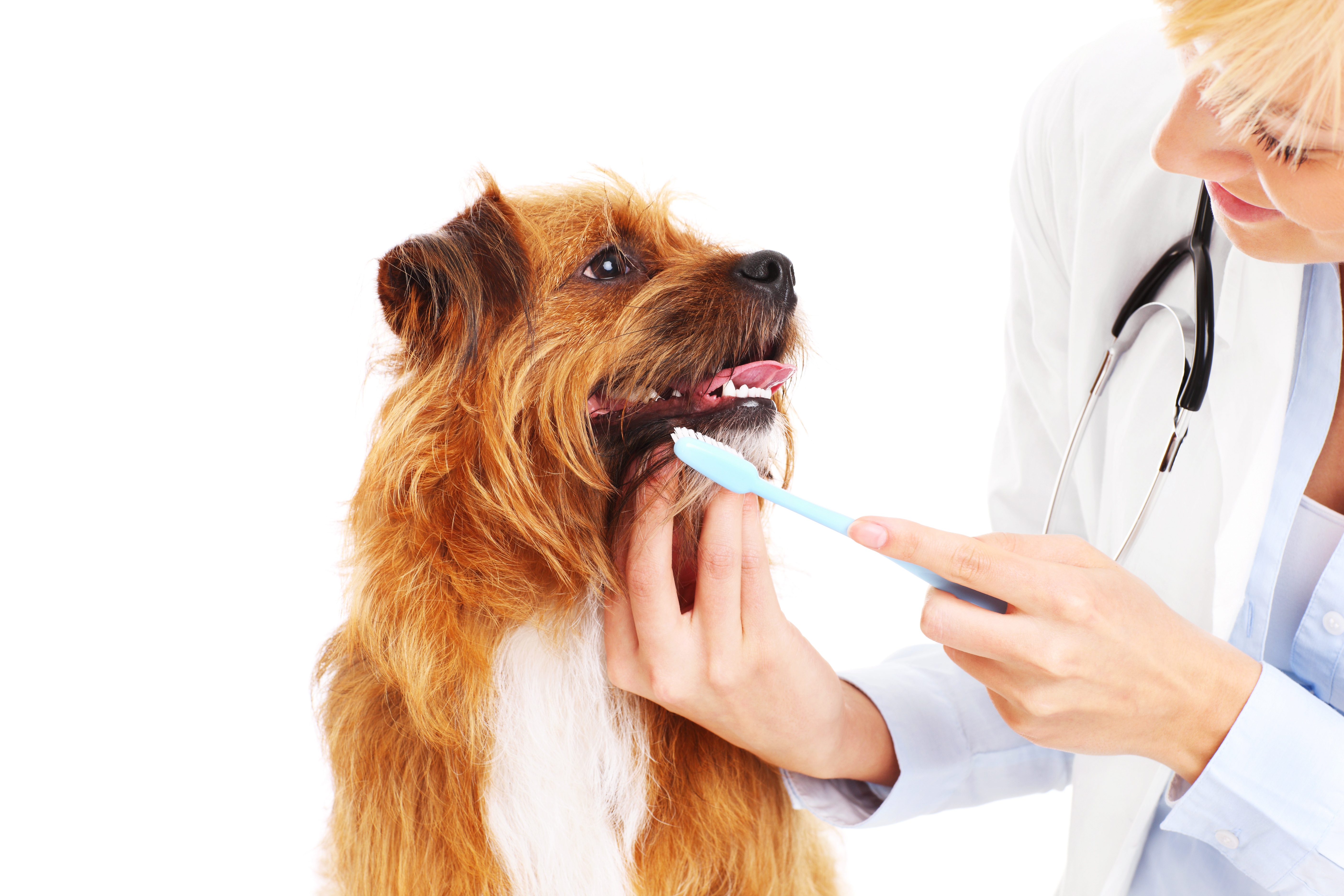 Professional periodontal treatment is important to the health and well-being of dogs and cats. Poor oral health may directly affect an animal's overall health. Recent studies have shown there is an association with advanced periodontal disease and heart disease further validating the importance of periodontal health. Other studies have shown similar implications for the relationship of periodontal disease to heart, liver and kidney disease in the dog.
The goal of periodontal treatment is not only eliminating the causes of periodontal disease but to stop the progression of disease. Recognition of dental and oral disease, careful treatment planning, appropriate treatment modalities, and a quality dental hygiene program to prevent or at the very least, decrease the progression of periodontal disease are all important in the overall health of dogs and cats.
Professional Periodontal Cleaning is not an elective procedure!! It is the responsibility of the veterinarian and the entire hospital team to recognize the importance of dental and oral disease, to educate the client appropriately, to develop a treatment plan for each patient, and to offer all available dental services available to treat the pet and promote a complete oral health care plan. Professional Periodontal Cleaning must be done under general anesthesia with preoperative blood work, an intravenous catheter, fluid therapy and sound anesthetic monitoring. Due to the aresoloation of bacteria during the periodontal cleaning, each team member performing the periodontal cleaning should wear protective eye wear, surgical masks and gloves. With the dog or cat under general anesthesia it will be easier to identify dental disease and abnormalities that otherwise would not be found while the patient is awake or only sedated. Dental radiographs need to be taken (only under general anesthesia) to identify disease such as bone loss that would not be discovered clinically. With those hospitals that have dental radiology capability, full mouth dental radiographs should be taken for all first time dental cleaning patients not only as a base line, but to identify any disease under the gum line that would otherwise go undetected.