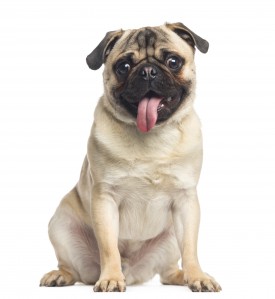 So if you read the first part of our series (insert link), you now have a better sense of how these dreaded little creatures get into our pets. Now let's talk about what they do once they get in there and how they can make our fur babies so miserable.
How does heartworm infection become heartworm disease?
So once this parasite sets up shop in your dog or cat, the male and female adult worms make more baby worms (microfilariae). As this cycle of reproduction goes on over months to years, the adult worms are continuously causing damage to the inside of the heart. In the case of cats, the problems are even more severe since the worms are actually in the lungs and wreaking havoc there.
These worms can cause disease in a variety of ways.
They cause inflammation
They cause an obstruction in blood flow
They cause an allergic reaction
Any of these issues will lead to clinical signs that can vary from mild to severe. Some pets, specifically dogs, can have an infection and show no signs at all early in the disease process. These clinical signs can also be seen as worms die, either from old age or due to treatment (more on this in the next part of our series).
The most common signs of heartworm disease in dogs are:
Coughing (this can vary in frequency and severity)
Reluctance to exercise
Fatigues easily
Decreased appetite
Weight loss
In dogs with severe advanced disease, you may see a distended abdomen, labored breathing, pale gums, or discolored urine
The most common signs of heartworm disease in cats are:
Vomiting
Asthma-like symptoms (wheezing, labored breathing)
Poor appetite
Weight loss
In severe cases, the first clinical sign may be sudden collapse
How is heartworm infection diagnosed?
The American Heartworm Society recommends that dogs and cats be tested annually, even if they are on heartworm preventive. This is to ensure that the prevention plan is working. The test only requires a small sample of blood. In dogs, the test will look for a specific protein (antigen) in the blood that is released by the adult heartworms. The test is very sensitive and even a dog with a low number of adult worms will be positive. Dogs can also be screened by looking for the baby worms (microfilariae) in the peripheral blood but this test is not as sensitive as the antigen test.
In cats, heartworm infection can be harder to detect. Since their infections commonly only consist of low numbers of immature worms, the ideal test will screen for the antigen as well as an antibody level which detects exposure to heartworm larvae. Some cats may require other tests as well if the blood tests alone are not definitive. These may include x-rays of the chest or an ultrasound of the heart.
In our next installment, we will discuss treatment of heartworm infection in dogs and cats.