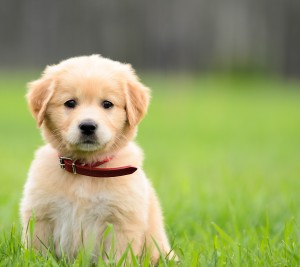 Is there anything better than a warm, wiggly, cuddly puppy? A new bundle of joy always brings smiles but also, responsibility. Making sure your new fur baby is healthy and well cared for now, will save you time and money down the road. So, what now?
First, schedule a visit with your family vet within the first week of getting your new pup. Be sure to bring in any paperwork you have about vaccinations, wellness checks, or medications they have been given. The purpose of this general check-up exam is to make sure your puppy doesn't have any obvious health problems or birth defects. For example, your veterinarian will check the mouth for a cleft palate, listen to the heart in case of a heart murmur, check for an umbilical hernia, etc. This exam is also a good time for you to discuss anything you have noticed at home that you are concerned about. Is your pup not eating well? Have you noticed any vomiting or diarrhea? Have you noticed a runny nose or watery eyes?
It is important to remember that even if your new fur baby is not showing any signs of a health problem at the time of their visit to the vet, they may still be incubating an illness. Diseases such as parvovirus or distemper can take 7 to 10 days to start causing symptoms, so be sure to keep an eye out for any signs of a problem.
During your visit, your veterinarian will also recommend getting a poop sample to check your new puppy for intestinal parasites and discuss a deworming schedule. Pups are often born with intestinal parasites and, even if they have already been dewormed, will often need more than a single dose of deworming medication.
Vaccinations (shots) are critical to keeping your puppy healthy and can help them avoid common puppy illnesses such as parvovirus and distemper. During your initial visit, your veterinarian will go over a vaccine schedule for your new pup. The first set of shots should happen at around 6 to 8 weeks of age with boosters given every 3 to 4 weeks until they are about 16 weeks old. Remember, until your pup is fully vaccinated, be sure to keep him/her isolated from other dogs. This means no boarding, no dog parks, pet stores, etc.
This initial visit is also a good time for you to talk to your veterinarian about microchipping. This means inserting a chip about the size of a grain of rice under the puppy's skin that contains your contact information. If your dog is ever lost or separated from you in an emergency, a veterinary clinic or shelter will be able to scan your pet and contact you. Inserting the chip is easy (it's just like getting a vaccine) and the cost is typically low. Even if your pet is chipped however, they should still wear a collar with their name and your contact information.
Finally, don't be afraid to ask questions at this (or any) vet visit! This is the time for you to ask about anything you are concerned about. Your Best Friends veterinarian and the entire veterinary team are there to help you be the best pet parent you can be and to make sure that life with your new pup gets off to a safe and healthy start!