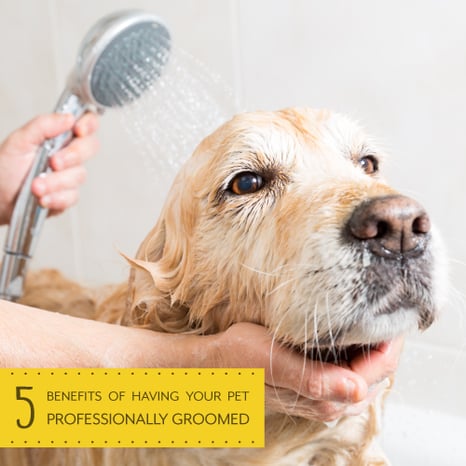 Spring is in the air! This means warmer weather and fur shedding for our pets. Not only can our Best Friends Groomers handle the fur, but they offer services to take care of all of your pet's needs. Grooming your pet even has benefits besides looking fresh in their new 'do! Here are 5 benefits of having your pet professionally groomed:
1. Regular visits to the groomer could help detect (and get rid of) those pesky fleas or ticks on your cat or dog.
2. Grooming helps to remove dead hair, dirt and dandruff. It also helps bring out the natural oils in your pet's fur.
3. Nail trims reduce the risk of snagging and infection. They also help with your dog's posture!
4. Having your fur baby's teeth brushed helps to reduce the risk of Periodontal disease.
5. Bathed pets are nice smelling pets! Nobody wants a stinky pet.
Book your pet's Grooming appointment, today!
SOURCES:
1. Vet Street
2. Pet MD
3. Vet Info
Share your photos and videos with us! Did you score a video of Sparky catching a fly ball while jumping into the pool? Did you snap a cute photo of Fluffy in a sleeping slumber? Send your best photos and videos of your pets to marketing@bestfriends.net for a chance to be featured.