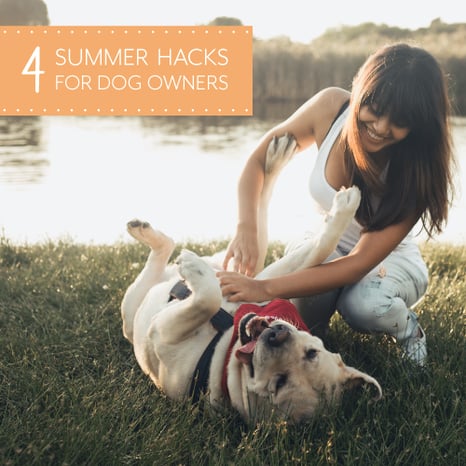 Summer is the perfect time for you and your pup to take advantage of the nice weather. From camping and road trips to family get-togethers and parties with friends, there is no shortage of fun to be had. With the heat being a factor for everyone, it is important to keep your dog cool and comfortable during these summer months. Here are four hacks for dog owners to keep your furry friend cool this summer.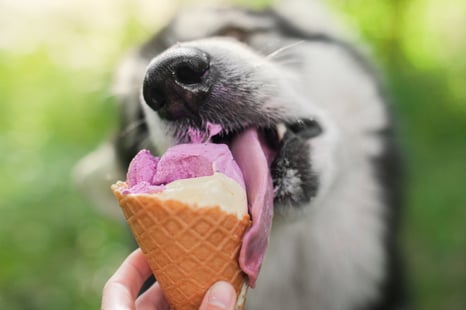 1. As much as us humans love yummy frozen treats on a hot summer day, dogs love them too! Ice cube tray treats and other dog approved frozen goodies are a great way to beat the heat. An easy and inexpensive frozen treat is to mix water with low-sodium chicken broth in an ice cube tray and freeze it. Yum!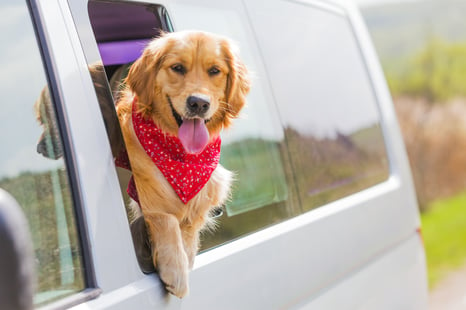 2. Do you want to keep your dog cool while you're on the go? Get a bandana wet and put it in the freezer for twenty to thirty minutes and put it around your dog's neck. It keeps them cool and they get style points!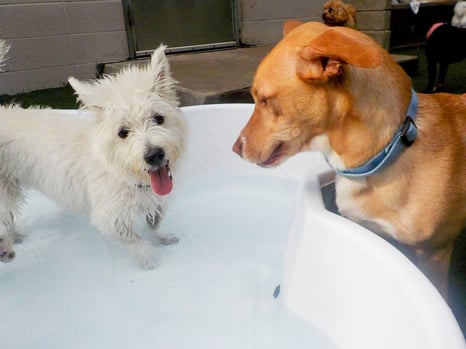 3. Kiddie pools or sprinklers are another great way to keep your dog comfortable and cool this summer, while having a ton of fun! We have kiddies pools at some of our Best Friend Pet Hotels – It's kind of like having a mini dog waterpark!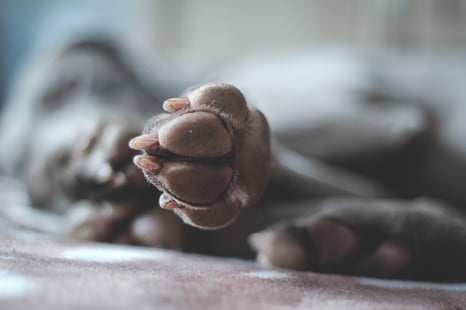 4. The summer's heat can mean hot surfaces like sidewalks, pavement and sand. These surfaces can be harmful to your dog's paws if too hot so its important to keep their paws protected. A paw wax protector or doggy boots may be a good idea if you and your dog plan on spending a day at the beach or going for walks during the heat of the day.
Going on vacation? Send your pet to Best Friends Summer Camp! Book your pet's stay with us today.
Share your photos and videos with us! Did you score a video of Sparky catching a fly ball while jumping into the pool? Did you snap a cute photo of Fluffy in a sleeping slumber? Send your best photos and videos of your pets to marketing@bestfriends.net for a chance to be featured.