Spring has sprung and so has the travel season. If you are planning a trip this spring or beyond, here are some quick Best Friend's tips on traveling with your pet this vacation season.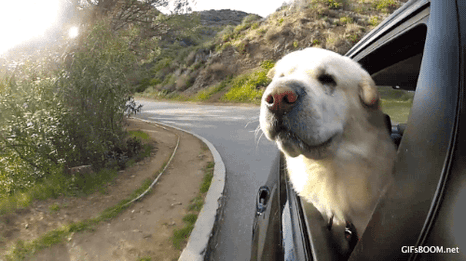 Tip 1: Make Sure Your Pet is Up to Date on Vaccines.
Look up pet laws for the location you are traveling to. Many states and countries have different requirements on what your pet should be vaccinated on. Be sure to also look into the potential health hazards a pet may come across as fleas, ticks, and other pests can vary by region.
Many hotels require pets to be up to date on vaccines and have had a recent check up by a veterinarian within the last year. Be sure to carry paperwork of your pet's medical records in case these are needed during your pets stay. Best Friend's has excellent guidelines on what to have on hand when you check your pet in with us. Feel free to use our Disney location's requirements as a checklist on what your pet should be up to date on when traveling.
Tip 2: Microchip Your Fur Baby.
When visiting a veterinarian, make sure your pet's medical records are up to date and be sure to get your pet microchipped as well. Things can happen that are beyond our control while traveling. Microchipping is an easy way to locate your pet if they wander off or get lost while traveling.
Tip 3: Pack for Your Pet as If You are Packing for Yourself.
When packing for your fur baby, be sure to think of what is essential for them to enjoy the trip. Water, food, treats, toys, and any supplements they require. We recommend treating them with Flea & Tick medication before traveling to wooded areas. Make sure you pack items that will help your pet relax and enjoy their vacation with you.
Tip 4: Check If Your Pet Has an Anxiety Towards Traveling.
Have you traveled with your fur baby before? If not, we suggest taking your pet for a few short car rides around town a few weeks leading up to the trip. If your fur baby shows nausea or signs of anxiety such as whimpering during the car ride, you may want to consult your veterinarian for treatment. They may be able to recommend medication or training that can make the trip easier on your pet. You may also want to consider a stay-cation at your nearest Best Friends Pet Hotel location.
We hope these four tips will help you in planning your next trip with your pet this spring! Let us know in the comments below any tips you have when traveling with your pets. Happy travels!
Are you planning a trip this spring season and are a new customer to Best Friends? Remember, your first night with us is FREE! Click here for more details. *Offer not valid at Florida locations.