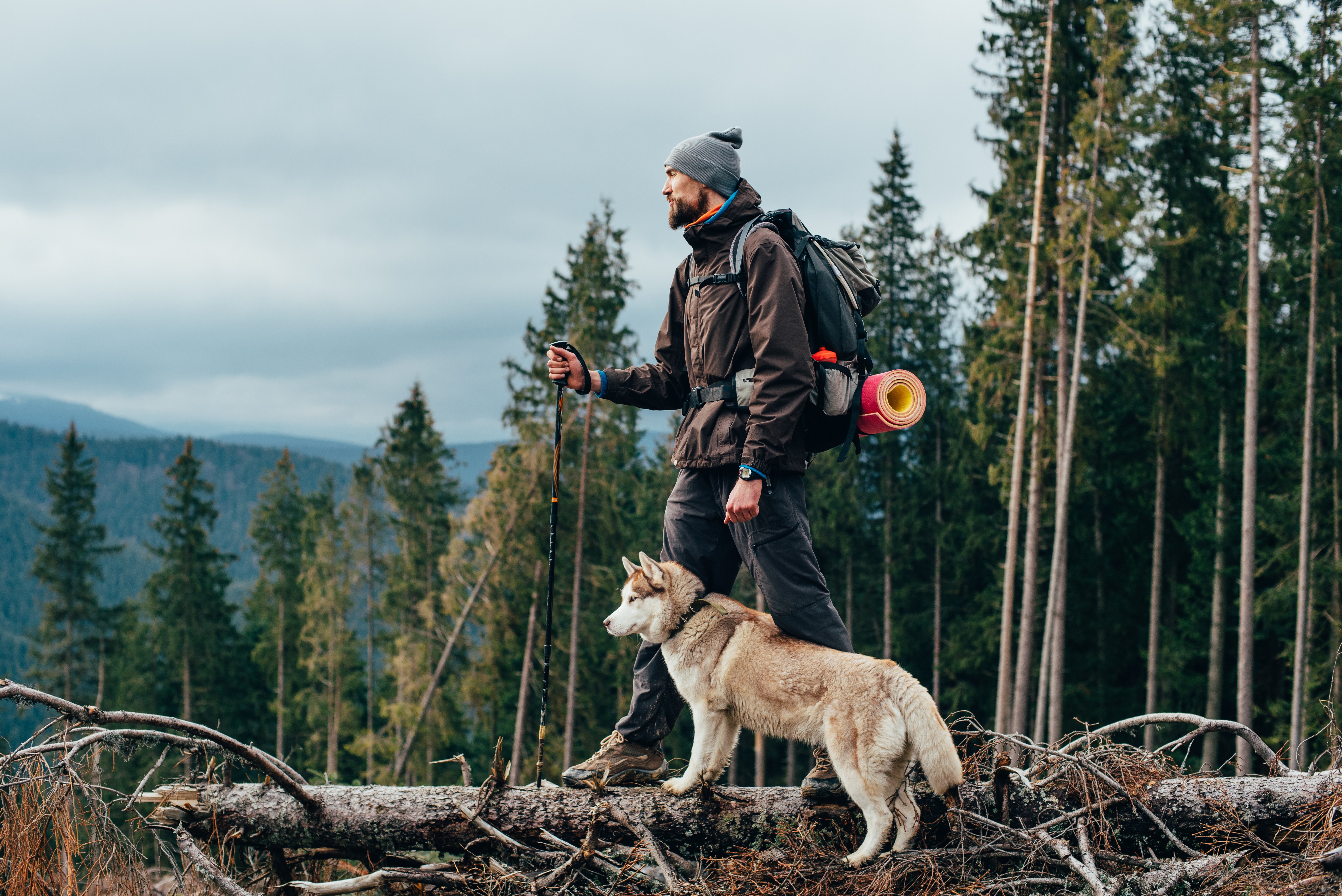 More and more often, pet parents are bringing their furry kids along on their travel adventures. Most folks who are traveling with pets will need to stay at some kind of pet friendly accommodation. Fortunately, pet friendly hotels, motels, inns, bed and breakfasts and vacation rentals are abundant across the U.S. and Canada, and they're easy to find and book. But before you head off to enjoy your temporary digs, make sure that you know what to expect, and that you and your pet are prepared. Planning ahead and following some sensible tips will ensure that your trip is fun, and that you BOTH will be welcomed back on your next adventure!
Choose your Room Wisely
People traveling with pets should book a room on the ground floor, near an exit if possible. This will make it much easier to duck out quickly for potty breaks.
Only Use the Specified Potty Spot
As you check in, ask the front desk to point out the designated pet potty area. Always follow the establishment's rules when it comes to choosing where to allow your pet to potty. And, always make sure you keep the area clean - have waste bags handy at all times, and always pick up after your pooch.
Give your Pet a Regular Workout
At home, your pet is likely used to being walked or going for runs. Make sure you exercise him while you're traveling, too. Exercise will give allow your pet to burn some energy and is a fun way to explore. It will also reduce his anxiety, making for a better travel experience for you both. Ask locals or the hotel staff about the best nearby spots to take your pet out for a good walk or run.
Respect your Hotel Room
Follow any rules the hotel has about allowing pets on furniture, and cover any furniture your pet is allowed to lay on. Don't allow your pet to scratch, chew, or otherwise mistreat any furniture, carpets or window treatments.
Litter Box Placement
If your travel buddy is a cat, place her litter box in the bathroom. Cleanup will be much easier than it would be elsewhere.
Let Them Hang Out Alone?
Some pet friendly accommodations do allow pets to stay in rooms unattended. However, we advise pet parents to avoid leaving their pets alone in a hotel room unless it's absolutely necessary. Even very well-behaved pets can become noisy and destructive when confronted with new surroundings. If you have to leave your pet by himself, do so for as short a time as possible. Let the front desk know that your pet is alone in the room. Leave a TV or radio on to make your pet feel a bit less lonely and a bit more comfortable. If you're using a crate or kennel, place your pet in it when you leave the room. For added security, place a note on your door notating that your pet is in the room.
Leave Your Room Pest-Free
Scrub, groom, de-tick and de-flea your pet before you head out on your trip. Make sure that you also use preventative flea and tick control. Pet guests leaving odors, fleas, or ticks behind in rooms is the kind of problem that makes hotel owners think twice about their pet friendly policies. In addition, it may make them think twice about handing you back your pet deposit.
Accidents Happen
Even pets who have always left your home's floors spotless may have accidents when they're under stress. Bring a disinfectant, a rag, and other basic supplies in case you have to clean up after your pet. Failing to clean your pet's potty messes could cost you your deposit.
Keep Your Pet Securely Leashed
Keep your pet on a leash at all times when you're outside your room, and avoid taking him into dining areas or any other restricted areas.
Most of these tips boil down to good manners. Guests with good manners are appreciated and invited to return – including those with four legs. If you and your pet follow hotel policies, respect the hotel room, the staff, and the other guests, not only will you be a welcome customer, you'll pave the way for more accommodations to open their doors to furry guests in the future.
TripsWithPets.com is the premier online pet friendly travel guide -- providing online reservations at over 30,000 pet friendly hotels & accommodations across the U.S. and Canada. When planning a trip, pet parents go to TripsWithPets.com for detailed, up-to-date information on hotel pet policies and pet amenities. TripsWithPets.com also features airline & car rental pet policies, pet friendly activities, a user-friendly search-by-route option, as well as pet travel gear. For more information, please visit http://www.tripswithpets.com